In depth.
Many of our ideas for both product development and service delivery have come from the wonderful students and teachers that use our platform.
Here are some of our favourite features that were originally thought of by the Unifrog community.
The Complete Destinations Platform
Explore every opportunity. Apply successfully.
Sending comments to students
Wouldn't it be cool if you could send a specific group of students - such as ones who had expressed an interest in applying for Oxbridge - a message including a guide to Oxbridge admissions tests, and keep a record of your message so that other staff can easily see what's been sent, to whom, by whom, and when?
Thanks to David Hawkins for his help with the brilliant guides that teachers can send to students.
Sorting students by Subject Reference progress
Each student needs several Subject References written for them, and then these need to be collated into one coherent Overall Reference, complete with a standard paragraph at the top. A little thing to make this complex process easier: on Unifrog you can sort students by the status of their Subject References, and each Reference is colour coded!
Tens of teachers have helped us hone our reference witing system into a seamless delight. Thank you!
The Special opportunities tool
In the bad old days there was nowhere students could easily find scholarships, activities like summer schools and taster days, and contextual offers (when UK universities lower their entry requirements). Then we built the Special opportunities tool!
Thanks to Alasdair Robertson at Wallington County Grammar School for his help with this tool.
The Europe tool
What about studying Aviation Engineering at Kaunas University of Technology in Lithuania? Or Pop Music at Amsterdam University of the Arts in The Netherlands? The whole point of Unifrog is to help students find the best next step for them after school, and our Europe tool makes it easy for students to find and apply for any program taught in English in Europe.
Thanks to Amy Durrant at the International School Stuttgart, Degerloch Campus, and now at the International School of Brussels, for her expert help with this tool.
The Subjects Library
What's it really like to study Archaeology at university? What makes successful application essays for this subject successful? What topics are getting Archaeology academics hot and bothered right now? The Subjects Library gives students an extraordinary wealth of information on every university subject.
Thanks to Sue Norman from Blundell's School for her help with this tool.
Common App essay writing
When they're reading tens of thousands of essays every year, how do you tell your story in a way that makes it easy for admissions committees to see what's unique about you? Our Common App tool gives students the right guidance at the right time, allows counselors to give feedback, and keeps a complete version history.
Thanks to Anne Richardson from The American School in London for her help with this tool.
Associating Interactions with Benchmarks
Start typing into new 'title' field for any Interaction, or in the 'details' field, and the system will ingeniously suggest which Gatsby Benchmarks you might want to associate with the Interaction.
Thanks to David Coe from Newcastle Sixth Form College for his help with this tweak.
We're building the complete destinations platform, together.
We want to level the playing field when it comes to students finding and applying successfully for the best opportunities for them. We're building a platform that can enable this to happen by working closely with our community of students and teachers. Join us!
WHO HAS JOINED THE UNIFROG COMMUNITY?
More than 2,800 schools around the world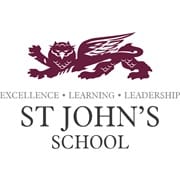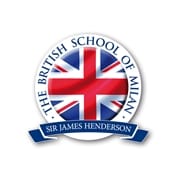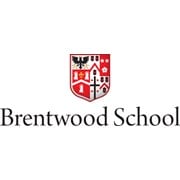 IS THIS FOR REAL?
Hear from one of our partner schools
Help us build something fantastic
We are building the one-stop-shop for destinations, together. Request a demo and we'll get back to you right away to arrange a time.