Employer profile: Severn Trent Water, one of the UK's largest water companies
What it's like to work at one of the UK's largest water companies
This guide is taken from the Know How Library, a tool on the Unifrog platform. Not sure whether to take the ACT or the SAT? Or how to give the perfect Oxbridge practice interview? The Know How Library is an easily searchable library of 100s of expert guides for both students and teachers, covering every aspect of the progression process. It is included as standard for Unifrog partner schools.
Water companies supply us with water for everyday tasks such as showering, cooking, and gardening, but what's it like to work for one? In this guide, you'll learn all about working at Severn Trent Water, what apprenticeship and entry roles are available, and how to apply.
| | |
| --- | --- |
| Founded | 1989 |
| Locations | Across the UK |
| Employees | 7,000 (UK only) |
| Sectors | Mechanical engineering, maintenance, geographic and environmental sciences |
| Great for | People who are interested in a practical role with an interest in how things work |
| Not for | People who prefer a slower-paced work environment |
Charmaine Marufu, who works in New Talent recruitment at Severn Trent Water, tells us what it's really like to work for the company.

What does Severn Trent Water do?
Severn Trent Water is a water and sewerage company which means that we are responsible for providing high quality clean drinking water to over eight million people in England and Wales. We are also responsible for the removal and treatment of dirty water before it gets safely returned to the environment.

Where is Severn Trent Water based?
Our head office in Coventry is a large modern open plan office with multiple floors for different business areas like finance, human resources, technology, customer support, strategy, and regulation. We have lots of collaborative spaces and meeting rooms across the building which all employees can use. We have two other large office hubs in Derby and Shropshire where other teams are based including some of our engineering teams, operational team, and customer support teams.
Our frontline operational staff either work at our depots which is where we treat clean water and wastewater, or out in the communities. At the wastewater sites there are biological treatments which turn sewage into safe water so it can go back into rivers. Our water treatment works use filtration processes so that we can take water from the ground or rivers, and turn it into clean water that comes out of our taps. Our teams out in the community help to find and fix leaks to maintain our infrastructure and prevent water waste.
What is Severn Trent Water's work environment like?
We're a people and values-led environment which means we strive to make a positive difference to the environment and communities that we serve. It is a relaxed work environment and we run different social events throughout the year to help us all connect outside of work. For example, we have annual Christmas parties and different sporting events and competitions!
We have many diverse teams and so working patterns, hours, and locations will change depending on the role that you do.

How does Severn Trent Water meet the needs of employees with additional requirements?
We are committed to creating a workplace where everyone feels that they can bring their true selves to work. During the recruitment process we ask if candidates have any additional needs or adjustments that they need to help them be successful.
We also have staff support groups, such as our Disability advisory group, who work to make sure that we have the spaces and resources to support all our employees. Some of the current support we offer includes wheelchair access, wellbeing rooms, personalised equipment such as chair and work desks, a free online GP service, and free Physio sessions. We also have mental health first aiders across the business who are there to support all of our employees.

Who wouldn't be the right fit for Severn Trent Water?
We like to work collaboratively so someone who likes to work on their own might not be the right fit for us. We're also a fast-paced company who are always evolving the way we do things so we're not suited to people that enjoy a slow work environment.

What kind of apprenticeship or training opportunities are there and what are the entry requirements for these roles?
You could join us straight from school as a full-time apprentice! Our apprenticeships range from level 2 (equal to a GCSE) to level 7 (equal to a master's degree) qualifications, and these programmes typically range from one to five years. We have apprenticeships for more practical roles like assistance water network technician, vehicle technician, and operations technician, and for office-based roles like assistant buyer, business analyst, content producer, and HR assistant.
We also have graduate schemes which are between one to four years in length. For example our business leadership programme trains you to become a future business leader or people manager in the company, and our graduate engineering programmes gives you the chance to do three 9-month placements in different areas of engineering before specialising.
To join our Level 2 and 3 apprenticeships such as our operational technicians and content producer roles, you'll need English and maths GCSEs (or equivalent) at grade 4 or above. If you don't get these grades then we'll support you to get your functional skills qualification.
For our degree level apprenticeships we ask for three A levels (or equivalent) in any subjects.
Our graduate engineering programmes require a related degree, while our business leadership graduate programme is open to candidates with degrees in any subject.
The main thing that we look for is potential and talent rather than people with the best grades or highest qualifications.
What are some of the most common roles at the Severn Trent Water?
One of the most common roles in the company is a water network technician. Their job is to detect and fix leaks on our network of pipes to make sure there is no wastewater or disruption to our customers. They detect leaks by sound and use listening sticks and other specialised equipment. Each water network technician has an assigned area that they are responsible for and they are assigned jobs each day. The work is varied and they could be fixing a leak on the side of the road, in a forest somewhere, or in a school. Water network technicians work 40 hours a week from Monday to Friday, and they are on standby one week out of seven which means they could be called to fix an emergency leak at any time of day.
Another common entry level role at our company is as a customer advisor and there are no minimum entry requirements for this role. We look for people who have a good character, and a positive and caring attitude. Our advisors are the voice of Severn Trent Water and they are responsible for managing calls from our customers. One minute they might be helping someone with their bill, then the next they could be organising for our engineers to fix a leak.

What skills does Severn Trent Water look for in applicants?
We assess candidates using a strengths-based assessment and look for eight main qualities, these are; ownership, drive, ability to analyse, learning agility, motivation, courage, adaptability and relationship building. We also look for people who embrace our company values of care, courage, pride and curiosity.
The first stage of our assessment is an online assessment where you will be given a series of tasks to complete. If you are successful, you'll be invited to a final assessment over Zoom which will involve an interview and a presentation.
Related Unifrog skills:
Accountability
Initiative
Critical thinking
Planning / Aiming high
Confidence
Risk-taking / Courage
Adaptability / Personal effectiveness
Networking
What work experience or internship opportunities are there at Severn Trent Water?
We offer one or two-week work experience opportunities across our business for students aged 14–18 where you can get a feel for what it's like to work for Severn Trent Water. You'll get a chance to see our offices, shadow the team you will be for example shadowing in the lab or shadowing, and undertake tasks like group projects, written tasks and presentations.
We have Discovery Days programmes which are 1- or 2-day insight days where you'll learn about different parts of the company and can chat with our apprentices and graduates.
We also have an interactive virtual work experience platform launching in February 2023 so check our website for up-to-date information!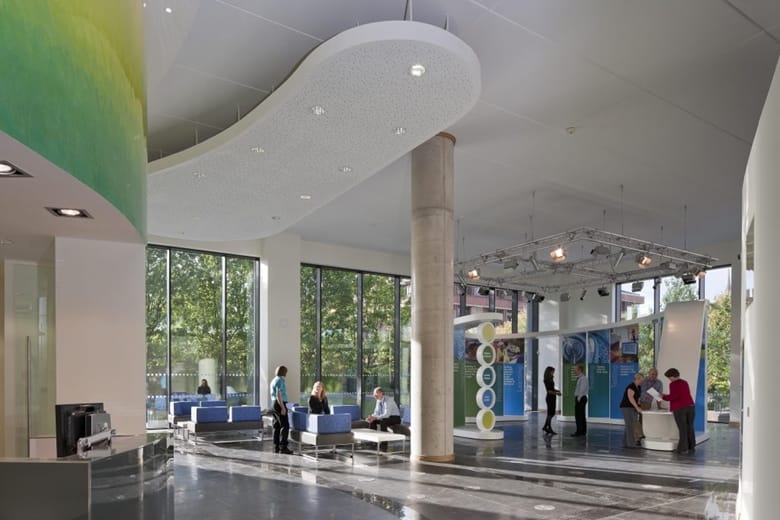 What is a top tip to help an entry level applicant succeed at your company?
Preparation is key! During the application process it's really important to research what we do, what our company values are, and to understand the role you are applying for. We offer preparation materials like our online preparation hub and have online webinars on things like 'how to ace a strength based interview' that will help you to prepare.

What opportunities are there to progress at Severn Trent Water?
There are lots of opportunities to progress within the company and some of our current senior leaders actually started on our apprenticeship and graduate programmes! We promote people based on merit rather than how long they've been at the company. There is no minimum time that you need to be at the company before you can be promoted.
Good stuff from elsewhere