The US vs the UK
USA vs UK: the key differences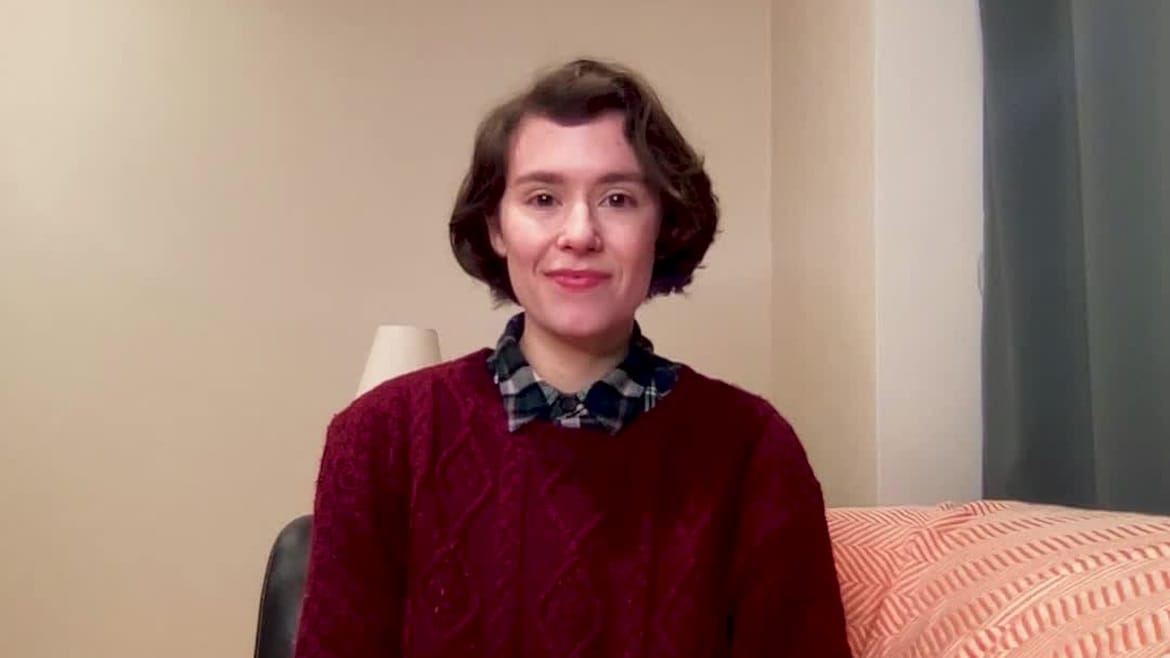 This guide is taken from the Know How Library, a tool on the Unifrog platform. Not sure whether to take the ACT or the SAT? Or how to give the perfect Oxbridge practice interview? The Know How Library is an easily searchable library of 100s of expert guides for both students and teachers, covering every aspect of the progression process. It is included as standard for Unifrog partner schools.
The US and the UK may have some things in common culturally, but their university systems have evolved to be quite different. This guide will break down the differences, to help you think through which system might be right for you.
Applications
Applying to American universities can be a complicated process. While there is a centralised application system, the Common App, not every university uses it. International students might find the breadth of questions that the applications ask a bit odd - why do admissions officers care about all this stuff? But a lot of the differences between the US system and the UK spring from the fact that US admissions are interested in the student as a whole person, rather than just as an academic. This can be a great advantage if you think your marks in school don't reflect your full potential - even super selective US schools have said that extracurriculars are just as important as marks when evaluating a student.
The UK university application process is much more straightforward, even if it isn't exactly a breeze. Almost every university uses the same centralised process, and the focus for admissions tutors is on your marks and how good a student you're likely to be on the course you're applying for. It's much simpler, but more rigid in how students are evaluated.
The US process tests a student's independence. For example they have to invite their own recommenders, manage a wide variety of essays themselves, often register for and submit standardised tests themselves. The whole process requires significantly more motivation and responsibility from students than the UK system does - but it also leaves you in control of your process and choices.
The UK process is much more teacher-led, and leaves you with less to juggle during your final years of school, when you've got a lot of other things going on anyway.
Subject focus
Whereas applicants apply for a specific course in the UK, in the US, up to half of all students apply undecided, and a larger number switch majors during their time at university. Even when applying to a certain major, students aren't usually required to stick with it. In many UK universities on the other hand, changing courses can be very difficult, and might even require starting your degree over again.
There are exceptions to this on both sides - for example, engineering and some arts degrees in the US usually require you to apply specifically to that program, and you can't switch in or out later. Meanwhile, more UK universities are looking to the American model to make it easier for students to take classes from different courses.
In the US system, students often have the first two years of their undergraduate studies to decide on the major, and declare it at the end of the second (or sophomore) year.
Length of study
Students will spend 4 years completing a Bachelor's degree in the US, as compared to the 3 years it takes in the UK. Some vocational degrees such as Medicine and Law can only be done in graduate school, with students often studying a "pre-med" or "pre-law" stream beforehand, which makes the total time to completion longer than it would be in the UK. However, Bachelor's degrees alone are more highly rated in the US than they are in many other countries, so this extra year to completion isn't so different from doing a BA and then an MA in the UK.
There are some 4-year degrees in the UK as well, especially language courses that include a year studying abroad.
Variety
There are under 200 universities in the UK, versus 2,500 four-year colleges in the US. The UK system offers less variety and is more clearly hierarchical - some unis are much more highly thought of than others, and attending Oxford or Cambridge will open doors around the world.
Of course there are US universities with world-famous reputations - or, on the other hand, very bad ones - but there's also a much larger middle ground of great schools, which means students focus more on choosing a course based on culture, location, size, or other individual factors that are important to you.
Liberal arts
Liberal Arts colleges provide a student-centered learning environment. There are usually no graduates - these institutions exist to teach undergraduates, and the teaching staff have explicitly signed up to deliver this service. Liberal Arts colleges are very thin on the ground in the UK - prestigious UK universities are all research institutions. This means that most of the faculty's responsibilities are officially divided between teaching and research. Looking after students isn't their full-time focus - and while some academics love to teach, for others, having to teach is just the price they have to pay for getting to do research.
In addition to their focus on teaching undergraduates, Liberal Arts colleges often provide their students with a very broad education. Students will be encouraged to take courses from a diverse spectrum of academic fields even once they've chosen a major. Liberal arts universities can be as prestigious as large research institutions, and often send a good amount of students to highly competitive graduate programs every year.
Breadth of study
Even outside of Liberal Arts colleges, US universities are generally interested in providing a well-rounded education. This is part of the reason that the US Bachelor's degree is longer: the first year is often spent fulfilling 'general education' requirements - required classes that span a range of subject areas. Only then do US students start to specialise - which is where a UK Bachelor's degree begins.
Beyond this, it's not uncommon for US students to double-major, or pursue a major and a minor subject. It's almost always possible to continue taking non-degree courses throughout your time at university as well.
On the other hand, because UK students have begun specialising before they've even entered university, it's possible to dive more deeply into your chosen subject at a much earlier stage in the degree. You can also leave behind any subjects that don't interest you and never look back.
Athletics
In the US, you could be an undergraduate playing your sport in a 100,000-seater stadium filled to capacity. 8 US universities have stadiums with capacity greater than 100,000; for context, Wembley Stadium has a capacity of 90,000.
The university sports system in the US works in divisions, Division 1 being the most competitive. Students that are extremely serious about sports can get recruited into a school, and can be given 'full-ride' scholarships, which means they don't have to pay fees, and often things like housing are covered as well.
Furthermore, university sports are often a large part of the social life at US institutions. A weekend could be spent going to a pep rally, watching a game, and then celebrating the outcome. Students at the University of Michigan report that they spend around 3-5 hours watching live sports a week.
Professional sport in the UK doesn't run through universities in the same way, so it tends not to be as important. Of course you have famous competitions, like the Oxford-Cambridge Boat Race, but sport tends to be limited to student societies. Liberal Arts colleges in the US tend to be more like the UK in this respect.
Cost
In the US, the cost of private universities is approx 40,000-60,000 USD per year. Out-of-state costs for a public university are around 35,000 USD. However, financial aid is available and widely used. Harvard proudly states that 60% of its students are on financial aid, and a lot of private universities will cover all costs if a household makes less than 60,000 USD a year.
A handful of US universities operate needs-blind and full-need-met admissions for internationals - meaning that the university both doesn't take into account your financial aid when considering your application, and also commits to meeting all your financial need if they decide to admit you.
In the UK the fees for UK students are up to 9250 GBP, not including living costs. International students - now including EU students - pay up to twice as much.
Check out our guides to finance in the US, and our guides to finance in the UK - you'll find out more about things like scholarships and loans in both countries.The way financing works in both countries is also different depending on whether you are a home student or not - in particular, international students are usually not eligible for government student loans.
Both the US and the UK charge for applications, though the UK requires a single fee and the US charges per university, which can really add up. However, most US universities will readily waive this fee if it is a hardship - and they'll often do it automatically if you're receiving free school lunches.
Reputation
Both the US and the UK have a few universities whose names are recognisable across the world: the schools included in the Ivy League, Oxbridge, and the Russell Group, for example. Attending one of these universities will make your CV impressive almost anywhere you go.
Outside of these universities, there are a wide range of institutions that have a great reputation in their own country, even if people outside of it have never heard of them. In the US for example, Liberal Arts colleges often fall into this category.
In both countries, one of the most useful parts of attending university is gaining access to the network of fellow alumni of your institution, who are often happy to provide connections and support once you graduate.
Selectiveness
Elite schools in the US consistently get more applications per place than the top schools in the UK, as they tend to have fewer total places and draw from a much larger population. Unlike UK universities, where a student with A*A*A* is pretty likely to get into one of the top 5 universities in the UK, a student with the same grades and perfect scores on their standardised tests is by no means a guaranteed admit for top-tier American universities - extracurriculars and supplementary application materials will make the difference.
Still curious?
We have tons of guides to help you through the US and UK university application processes alike. Check out the 'USA universities' and 'UK universities' sections of the Know-How Library for more.
Unifrog Insights monthly email
Progression-related teaching materials, and insight from the Unifrog platform, emailed to you once a month.