Thomas Whitham Sixth Form
State school in North West UK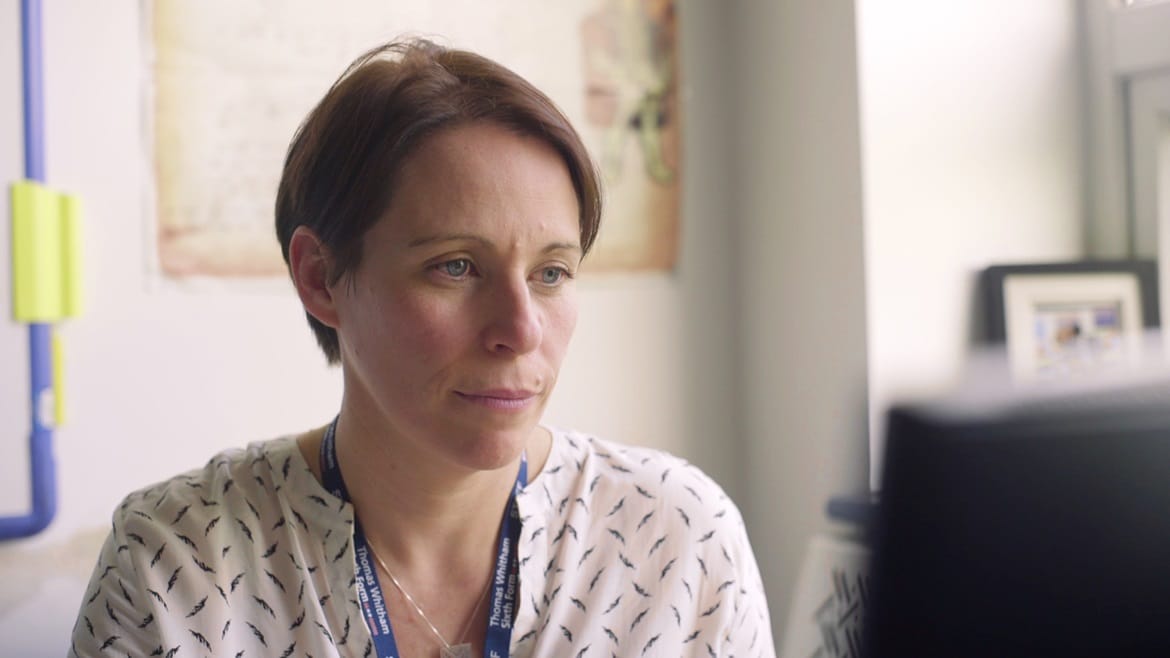 "I think the greatest benefit Unifrog has brought us is financial. By investing in the platform we've managed to get more students through the university application process with less staff input, which has actually saved us money. We've just invested in another two years because of this gain."
Zoe Emmet, Head of Sixth Form
Embedding
"Following Ben's initial visit to launch the system with our students, we embedded use of the platform by having students use it during tutor time on a weekly basis. Students now know that on Wednesday mornings they will be working on their shortlists and other parts of the platform.
In addition we make it clear that everything has to come through Unifrog. If a student hands us their Personal Statement on paper, or sends it to us via email, it will be sent straight back. The same thing goes for teachers and references! It was tough training but it has worked really well and as a result the whole application process is much more straightforward for both students and teachers.
Like anything, don't expect people to simply use something because they can; make it something that they have to use then they will see the value and will use it to its fullest. Our students are still using Unifrog once they've left us for things like taking MOOCs - it has become part of their habits.
My advice is that if you're going to invest in the platform, make sure you use it. Take the time to plan and get it embedded into your system."
Money-saver
"I think the greatest benefit Unifrog has brought us is financial. By investing in the platform we've managed to get more students through the university application process with less staff input, which has actually saved us money. We've just invested in another two years because of this gain."
Ownership
"Before Unifrog students would come to us expecting us to know every university's course offerings and entry requirements, so we would have to go through the process of researching with them. The students are now much more engaged in the process overall. They're even keeping their teachers on their toes because they know whether or not a specific Subject Reference has been completed - as a manager this is a real bonus!
Conversations between students and tutors now have much more direction; instead of asking things like, "What stage are you up to in the process?" the tutors are saying, "I'm expecting a second university shortlist tomorrow". On the teacher side of the platform at a glance we can see students' shortlists, so we can intervene a lot earlier if we think they're heading in the wrong direction, for example if they have too many aspirational choices.
We're an A-level college so we've always dealt primarily with the university route. We lacked the expertise that would have helped our kids consider apprenticeships. Unifrog's tool has given us insight into a world we really didn't know much about. The same goes for MOOCs - thanks to Unifrog's MOOCs tool we're now using them as part of our careers guidance curriculum, thus helping our students to deepen their knowledge of their chosen subject area, and evidence their ability to be independent learners."
Horizons
"A lot of our students are from 'first-in-family' backgrounds - their parents don't have the knowledge of what universities could offer them, not because they're not aspirational but because they simply don't know the information.
Unifrog has expanded our students' horizons; they're more aware of the possibilities beyond the confines of say a 20-mile radius, which is where they've applied in the past because this was the safest option. We've had a few students apply for courses Scotland this year, which wouldn't have happened without Unifrog!"
Customer service
"I have to say that the way Unifrog was introduced to staff and students was exceptional. Very clear instructions, and the platform is easy to use anyway. Unifrog was never oversold past its merits, of which there are plenty.
I can't fault our Unifrog Area Manager Ben. He's always on the end of a phone if we need him, any problem we've had he has cleared up straight away. He always offers us re-training in case some staff need a refresher. The customer service has just been brilliant."