Unifrog for


international

schools
Students explore their interests, compare every university course taught in English in the world, then apply successfully.
The platform also empowers counselors and teachers to manage the progression process effectively.
What is Unifrog?
The
universal


destinations platform
What do our partners think?
98%
would recommend Unifrog to others.
100+
countries with Unifrog partner schools.
1.2 mil
active students on the platform.
Everything in

one

place
Pathways
Personality quiz

Personality quiz linked to
careers and university subjects.

Interests Quiz

Holland Codes quiz linked
to careers searching.

WE Quiz

Work environments quiz linked
to careers searching.

Skills Quiz

Skills quiz linked
to careers searching.

Skills Tool

Record how you've
evidenced key skills.

Quiz Profile

One profile synthesized
from taking all our quizzes

Careers

Explore how interests translate
into different careers.

Subjects

Detailed, searchable profiles
of every university subject area

Know-how

Watch experts explain every
aspect of progression.

MOOCs

Try out different subject areas.
Evidence independence.
Opportunities
USA Universities

It's a minefield. Find the best
US universities for you.

Canada Universities

Compare every faculty
at every Canadian university.

UK Universities

Compare every undergraduate
course on multiple factors.

Ireland Universities

Compare every undergraduate
course using Predicted Grades.

EU Universities

Compare every undergraduate
programme taught in English.

Australasia Universities

Excellent international
reputation, plus kangaroos.

Asia Universities

Compare every undergraduate
programme taught in English.

Middle East Universities

Compare every undergraduate
programme taught in English.

Oxbridge

The colleges aren't all the same.
Find the best for you.

Special opportunities

One place to find scholarships,
residentials, contextual offers.
Applications
Common App Essay

Draft it. Get feedback.
Perfect it.

Personal Statements

Draft it. Get feedback.
Perfect it.

Student Letters & Essays

For any letter or essay:
draft, edit, get feedback.

Teacher Letters

Teachers draft any letter or
recommendation for any purpose.

Recommendations

Write and oversee Counselor,
Teacher and Additional LORs.

References

Write Subject References.
Collate into Overall References.

CV / Resume

Draft it. Then tweak it to
suit different opportunities.

Locker

Unlimited storage for progression
and application materials.

Document submission

Securely send documents directly
to 1000s of institutions.
Management
Teaching resources

Plug-and-play resources
for Careers Guidance.

Destinations

Record and analyse
students' destinations.

Usage Charts

Gorgeous interactive charts to
analyse your school's Unifrog usage.

Downloads

Create custom reports
via multiple downloads.

Placements

The administration behind
placements made easy

Interactions

Record every Careers Guidance
event for every student.
Unifrog essentials
Some of
the most important things

about
our work with international schools
The truly international platform
We think Unifrog is the only truly international application management system. In one intuitive set of interfaces students and counselors can:
Compare every reputable bachelors program taught in English in the world using bespoke search tools for the USA, Canada, Europe, Ireland, the UK, the Middle East and Africa, Australasia, and Asia
Create all the necessary application materials (essays, letters, references, recommendations)
Manage applications for multiple university systems
Submit counselor side materials
Record application outcomes for any university system, including generating scattergrams
Angela Blackmer, Senior School Counselor, GEMS World Academy
After working in international schools and using other university support platforms for over 12 years, I can honestly say that Unifrog is the most complete and comprehensive program available.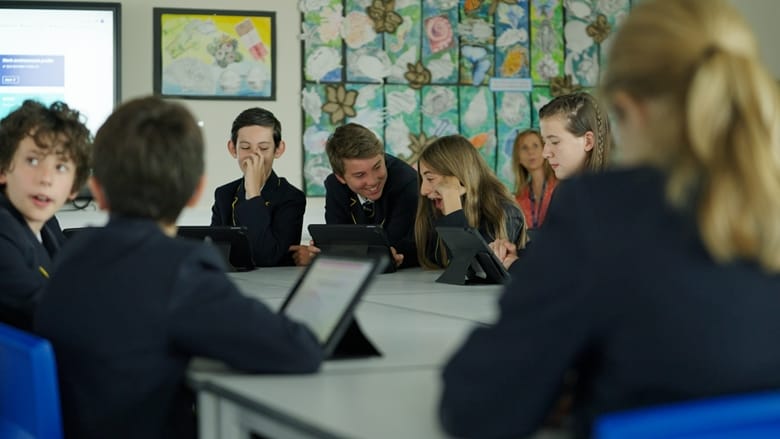 What
students


can do on Unifrog
Exploring
Explore pathways
Interests, personality and skills quizzes
Get to know yourself better by taking a series of skills quizzes covering interests, skills, personality and preferred work environments.
Careers and subjects libraries
Explore a careers library of 900+ career profiles, featuring videos of people doing each job. Browse a subjects library to learn what it's really like to study each university subject.
Guides and webinars
Search hundreds of articles (with videos) on everything to do with progression, wellbeing, and citizenship, and attend 10s of live webinars, featuring lots of interaction with experts.
Recording
Build a record of achievement
Record extra-curricular activities
Record your extra-curriular and super-curricular activities, and over time build a digital record of the great things you've done.
Evidence and reflect on key skills
Using a skills framework tailored to your school, record examples of when you've demonstrated key skills.
Keep everything in your Locker
Store in your Unifrog Locker any sort of file or URL which might be useful to your personal development or progression.
OPPORTUNITIES
Find the best opportunities for you
Compare university programmes all over the world
Compare every reputable bachelors programme taught in English in the world using our intuitive search tools.
Special opportunities
Find scholarships, summer schools and virtual work experiences, and filter to to see opportunities available only to students with particular characteristics.
Connect with universities
Take part in live events like university-run subject taster courses, and employer-run skill development workshops.
APPLICATIONS
Craft world class applications
Purpose-built tools to draft application materials
Use our purpose-built tools, expert guides and examples to craft excellent application materials, like Personal Statements, Common App Essays, Supplemental Essays, CV / Resumés and Cover Letters.
Easy feedback
Receive feedback from your counselors and teachers, and never lose your work because our specialist tools save complete histories of what you've written.
Manage all your applications on one page
Collate and perfect all your applications on one page, even across multiple application systems.
What
counselors


can do on Unifrog
MANAGEMENT
Manage the progression process
Track student and staff progress
Easily monitor how students are progressing with their research and application materials, and how your colleagues are getting on with their references and recommendations, using our traffic light system.
The Common App made simple
Manage all your students' Common App applications within Unifrog via our easy-to-use integration. We integrate with Parchment too!
At-a-glance reporting
Visualise how students and teachers are using the platform using interactive, live-data Charts. Record every counselling interaction in one place, meaning you have a complete audit trail of the guidance you've given.
TEACHING RESOURCES
Deliver fantastic learning, with minimal prep
Plug-and-play, flexible, structured, integrated and engaging
Access to our 300+ teaching resources is a key part of using Unifrog. The sessions demand minimal prep time, are flexible, nicely paced, maximise your use of the Unifrog platform, and - most important of all - are fun and engaging, with lots of active learning.
International school Year Plan
Have at your fingertips the most important sessions to run with each year group / grade to deliver an outstanding counselling programme, plus to make the most out of Unifrog. The sessions are arranged in a spiral curriculum so students build their knowledge gradually, but the Plan is also flexible so you can adapt it to your needs.
CUSTOMER SERVICE
Access to support and community
World-class customer support
You'll have a friendly and efficient response to any query within 24 hours. 99.5% of our partners rate our customer service as 'very good' or 'fantastic'.
Bespoke training
You'll get bespoke staff training to get you up to speed, then access to regular remote and in-person training.
Community
Get involved in our Facebook group for counselors and university reps. Sign up to our weekly newsletter for industry news, useful resources and training opportunities. Come to our counselor led events throughout the year (webinars, CPDs, and speed networking). We're building a community of international counselors, please join us!
Who uses Unifrog?
Schools and colleges

all over the world
Who has joined the Unifrog community?
More than
800

leading
international schools
"I would describe both the customer service and in-person support as outstanding. Unifrog meets the needs of my students better than any other platform I investigated!"
Jack Shull, Head of College Counselling
St Stephen's American International School, Rome
"Unifrog has quickly become our go-to tool for the whole university process. It is extremely student and teacher friendly in terms of searching out different courses and managing the entire process for our tutors. It has also worked as a great tool with our younger year groups in inspiring them and focusing them with career goals and preparing for the future."
Emma Cerrone, Head of Sixth
Discovery Bay International School Hong Kong
"Unifrog has transformed our university application process making everything much more manageable. Our students, parents and teaching staff have found Unifrog easy to navigate and the platform has gone beyond our expectations in terms of how much it can do. The training and ongoing support offered by Unifrog has been exceptional. We would highly recommend Unifrog!"
Maja Trachonitis, College Counselor
British School in Tokyo
"My experience with Unifrog has been overwhelmingly positive. As a newcomer to the platform and as part of a new school, we have received excellent support, advice and service. Any questions are very swiftly answered and all aspects of the package were discussed and made clear to me and my team. On top of this, our students have engaged with Unifrog wholeheartedly."
Dale Whitehead, Head of Sixth Form
Brighton College Bangkok
"We've been using Unifrog here at Kellett for around 4 years now and the platform has had a huge impact on the university application process worldwide for both students and teachers. The depth and clarity of information is very impressive and the intuitive nature of the platform makes it very easy to use for both research and planning of university shortlists and for the writing of personal statements and references."
Steve Martin, Head of Sixth Form
Kellett School Hong Kong
"After using Unifrog over the past 3 years and now just renewing our contract, we have been really impressed with all the added features, updates, and tools. Customer support has been incredible, with lots of training and quick answers to questions as well as the implementation of our suggestions."
Carolyn Lee, Head of University Counseling
Victoria Shanghai Academy
"After working in international schools and using other university support platforms for over 12 years, I can honestly say that Unifrog is the most complete and comprehensive program available. Its global database of universities is perfect for schools whose students apply to more than just the US and the UK, and all the career research features and personal interest inventories are super useful for younger years."
Angela Blackmer, Senior School Counselor
GEMS World Academy
"From day one, Unifrog's customer service has been superb. The training has been fantastic (to both students and staff), and resources are easily available. The team have been so responsive to any development suggestions; they are responsive, and super patient and helpful with me when I ask (many often obvious!) questions. Staff are incredibly friendly and approachable, and their account management and helpdesk staff go above and beyond to support us."
Claire Cecil, Head of University Guidance
Doha College
"This is the fourth year that we have been with Unifrog and the level of customer service has been consistently excellent. Whenever I have questions, they are immediately responded to and I get the answers I am looking for. I feel fully supported by all the staff at Unifrog who are all very friendly. The team understands our unique situation and helps us to make the best use out of Unifrog to meet our own needs."
Tom Campbell, Assistant Head Teacher
British School of Kuwait
"We have been working with Unifrog for the last two years and have been delighted with the results. Our students have been able to utilise the tool to start their research for universities around the world earlier and with more confidence. I would highly recommend the Unifrog tool to any school!"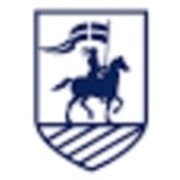 Laura Megaw, Assistant Head Teacher
St George's British International School Rome
"Among all the application tools and research links out there, my students always have a safe and trustworthy application 'haven' to return to: Unifrog! On top of this, Unifrog's customer service and in-person support are exemplary!"
Simone Goetschalckx, College Counselor
Antwerp International School
"Unifrog is very user-friendly! The layout makes it easy for the students to use and the various resources and tools have also proven to be extremely useful. On top of this, Unifrog's customer care is simply fantastic."
Justin Sands, College Counselor
Leipzig International School
"I am very satisfied with Unifrog as a product, and their customer support and attention is top notch. When thinking back to our switch from our previous platform to Unifrog, my only regret is that we did not adopt Unifrog right from square one. I highly recommend Unifrog for any school serious about developing student passions and guiding students in the direction of their most appropriate university options."
John Patton, IB Diploma Programme Coordinator
St. Gilgen International School
"For what can feel a daunting process for students in navigating and making choices about their future plans and studies, Unifrog has given confidence that they have access to resources and a way to take control of their planning and preparing of documents. Unifrog´s customer service and support has been exceptional, they are quick and responsive to queries and act on feedback on ways to develop the system to support students and the practitioners. I would 100% recommend Unifrog. "
Catherine Burns, Assistant Headteacher
The British School of Barcelona
"Unifrog has definitely had a positive impact on our students from KS3 all the way up to Sixth Form. It has been encouraging to see students in middle school already exploring their future subject options as well as careers. For Year 13 students Unifrog has simplified the university application process. Customer service has been excellent, any queries that I have had have been answered and resolved within the same day. Constant updates are provided through email as well as Unifrog's Facebook page. "
David Green, Head of Sixth Form
Nobel International School Algarve
"We were seeking a program not only to track and send university applications to worldwide institutions, but also to provide a more holistic career and university exploration program for students in Grades 9-12. Unifrog does this and so much more. The amount of resources for students is incredible."
Sandrine Le Ber
International School of Luxembourg
OUR INTERNATIONAL SCHOOLS TEAM
If you already know who you want to speak to, please get in touch!
Help us build something
fantastic
We are building the one-stop-shop for destinations, together. Request a demo and we'll get back to you right away to arrange a time.