What to know about the medical school application process
12th April 2015
The Medic Portal (TMP) provides expert advice for students, teachers and parents facing the tricky, and ever-changing, medical school application process. The Medic Portal is in official partnership with The Royal Society of Medicine. They support over 150 schools and 3,000 aspiring medics each year.
The first question many teachers ask when we start working with them is: can we clarify the key milestones in the medical school application process? So, below is a simple schematic outlining the steps a student must navigate when applying for medicine: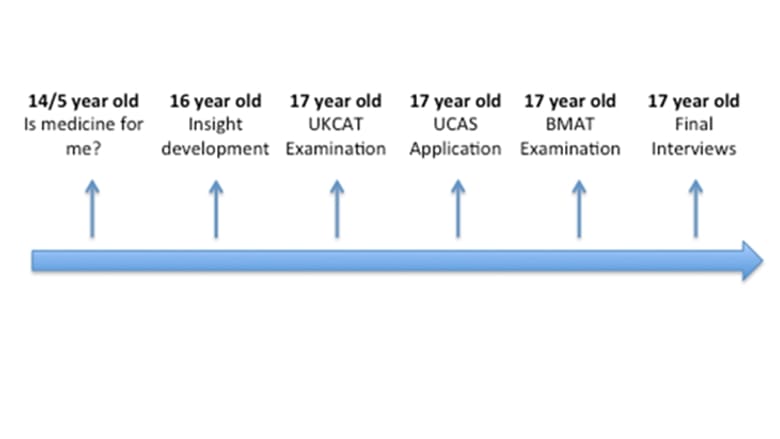 In short, the landmarks that you and your students need to master are:
This is an aptitude test required by the majority of UK medical schools. It is sat in the summer, typically between Years 12 & 13.
The focus for medics completing UCAS is twofold:
1) How to choose four medical schools; and
2) How to write an excellent Personal Statement.
A second aptitude test, sat in November of Year 13. It is required by six medical schools: Oxford, Cambridge, Imperial, UCL, Leeds and Brighton.
The final hurdle! There are three types of medical school interview: Traditional; Multiple Mini Interviews (MMI); and Oxbridge (Traditional).
In our next blogs, we are going to drill down into specific parts of the process and highlight our top tips to help you best prepare your students.
What makes a Personal Statement stand out? What's the best strategy for UKCAT? How should students approach BMAT Section 3? What's the most common question at interview?
We look forward to answering all these questions – and many more!
The Medic Portal
Photo credit: Steve Snodgrass, Flickr